Staff
Our dedicated staff are here to provide support, compassion, and information to help you through your journey of grief and the celebration of your loved one's life.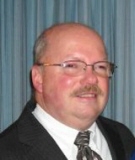 Dana R. McInnis
Funeral Director/Owner
I am graduate of Oxford Hills High School in South Paris, Maine, Class of 1977 and the Fine Mortuary College in Norwood, MA. in 1999. A licensed funeral director here since 2007 retired U.S. Army veteran, and police officer, and has been in the funeral profession since 1994. Purchased Gallant Funeral Home, October 2015. I reside in Winslow with my wife, Cheryl and we have two Adult sons, Craig and Christopher.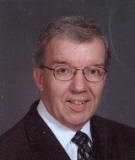 John O. Gallant
Funeral Director/Practitioner
Graduate of Waterville Senior High School in 1972 and New England Institute of Anatomy in 1975.

While attending mortuary school, was employed at John G. Molloy Funeral Home in Dorchester, MA. as well as doing trade embalming in the Boston area for five years before being called home. Purchased the funeral home in 1979. In October 2015, John sold Gallant Funeral Home to Dana R. McInnis. John remains on staff as Funeral Director.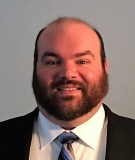 Craig A. McInnis
Funeral Director/Practitioner
Craig is a graduate of Winslow High School in 1998. He attended College at the University of Maine at Presque Ilse. After college, he began working for the Security Department of Maine General Medical Center. Craig started out as a Security Officer and worked up to a Security Sergeant. He worked with the Department for fourteen years. Craig joined Gallant Funeral home in January of 2016 once his father Dana R. McInnis purchased the business. Craig is a graduate of American Academy of McAllister Institute in 2018. Craig lives in Waterville with his wife Jennifer and two children Cameron and Jaelynn.